• Monday, June 04th, 2012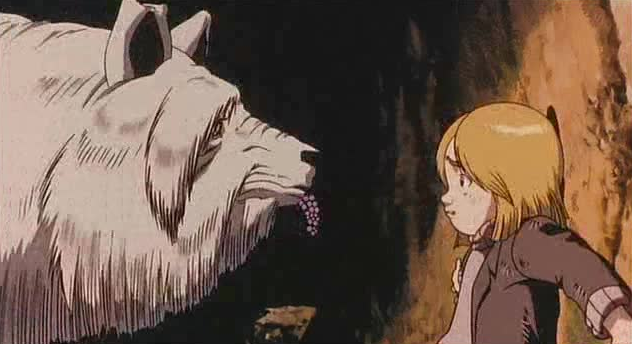 Story starts with Amon, a kid with special powers that allow him to fly and talk to animals. His father is a weaponry inventor for a militant organization The Golden Snake, but one day that ends when the family decides to run away to prevent The Golden Snake from taking and using Amon. The father destroyed his research building and took off with his family until chased and killed leaving Amon a captured orphan. Amon hears a mythical voice warning him and learns of his power of flight when escaping the airship of his captors. He finds himself on an island where a bear tells a tale of ancient people with similar powers and meets a girl named Maria in a fisherman's village. The Golden Snake's reach is not far and an attack sends Amon and Maria fleeing to find a way to stop the destructive and growing empire.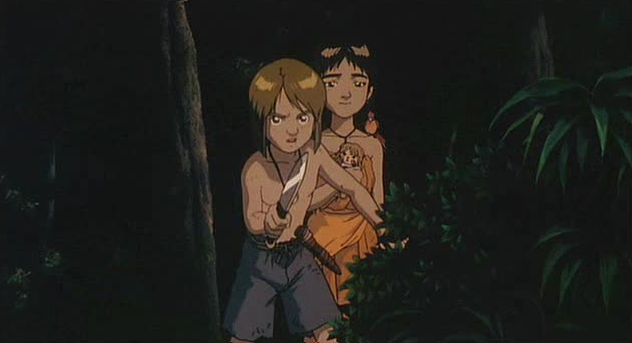 The Boy Who Saw the Wind is based on a novel by a nature-loving environmentalist, actor, writer, and Japan resident C. W. Nicol. His passion pushes him to help preservation and restoration of Japan's wildlife and environment, so already a comparison is possible between this and Hayao Miyazaki films. Many Miyazaki's themes contain elements of folly, greed, and purity of nature similar to this movie. Unlike Miyazaki works or other family movies this one has gun fights, death, and is daring enough to have nudity without of course sexuality.
Animal characters are often supernatural with massive size, wisdom, and great age. A snake hangs over the neck of a past leader of The Golden Snake and is later shown as a shadow tempting a character to finish its work from many years ago. Villagers hunt large majestic fish for food and trade, but real life fish have decreased in size from overfishing.
The world is a mixture of early decades from the 1900s, tribal life, beautiful natural landscapes, and steampunk. Drawn animation by Brains Base complements the unique anime character designs and glorified nature is for sure welcome to a city dweller surrounded by cement. You will enjoy The Boy Who Saw the Wind if you also enjoy Princess Mononoke or Now and Then, Here and There.